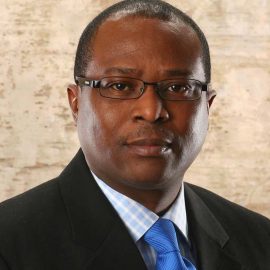 Pastor Toyin Ayoola
Pastor Toyin Ayoola
(Senior Pastor)
Pastor Toyin Ayoola is a dynamic evangelist and intercessor of our time that travels around the world preaching the Gospel of Jesus Christ and setting the captives of the mighty free through the power of the Holy Ghost. He is the founder of Sure Mercies Ministries, which since its inception in 2002 has been a blessing to the body of Christ. With headquarter in Houston, Texas; Sure Mercies Ministries is reaching nations with the message of hope in Christ Jesus.
Today, Pastor Toyin Ayoola is one of the unique and powerful Ministers of the Gospel of our generation. He preaches with passion the undiluted truth of God's word through hilarious life lessons and personal testimonies. He and his wife, Lady Tola Ayoola, founded the Throne of Mercy, a multicultural Church in Houston, Texas in February 2008.
Pastor Tola Ayoola
(Associate Pastor)
Lady Tola Ayoola, though born a Muslim gave her life to Christ as a young adult in college. She has been in the ministry all of her adult life and serves God alongside her husband, Pastor Toyin Ayoola throughout the entire marriage of nearly twenty years. She assists her husband in pastoring Throne of Mercy. Lady T. as she is affectionately referred to by the Sure Mercies Ministries' family is committed to helping people succeed in life by sharing her life changing testimonies. She inspires believers to develop a personal relationship with God and be real in their walk with God.
In addition to her active role as the Coordinator of Women Ministry at Sure Mercies Ministries where her husband serves as Pastor, She is also a teacher, prayer minister, conference speaker and host. Lady T is a founder of Destiny Camp for children of all ages and King's Daughters Women's Retreat that attracts women all over the globe.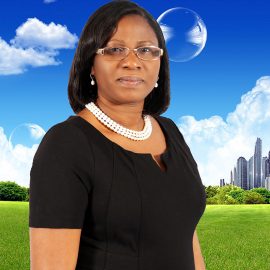 Pastor Tola Ayoola
Weekly Programs
Sundays at 10 am: Worship His Majesty
Wednesdays at 7 pm: Search the Scriptures
Fridays at 7 pm: Victory Night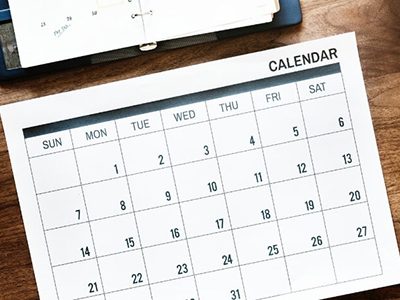 What To Expect
We hope you'll find our worship service to be joyous and reverentially God-centered. We sing together, read Scripture together, pray together, and listen together to pastoral preaching. Our music style is blended, ranging from acoustic instrumentation and percussion to strings and brass. We sing ancient hymns and contemporary praise songs. We attempt to worship without pretense — whether with respect to our outward attire or our inner brokenness — and we invite you to join us in that same spirit !
Address:
14641 Beechnut Street,
Houston, Texas 77083
Phone: (832) 328-3800
Email: pastor@suremerciesministries.org
P. O. Box: 721615, Houston Texas, 77272. U.S.A