King's Daughter Retreat
King's Daughters Retreat is one of Sure Mercies Ministries Outreaches. This is a forum to reach women of all ages, to empower, inspire, and awaken them into God's original purpose for their lives. It is also a place where women are challenged to rise and take their place in the Kingdom.
Destiny Day Camp
A summer camp program committed to keeping the children in our community engaged with other children their ages and older in positive ways. We help them get ready for the next school year and they get to have fun and play safe all while bringing them closer to Christ and making their summer count for an eternity.
Mighty Men
Mighty Men of valor is men fellowship, singles, young adult and married men are welcome. It promotes the development of men, spiritually, physically, financially, mentally. They fellowship once a month to pray, worship, study the word to encourage each other to live victoriously. They are mighty in Christ.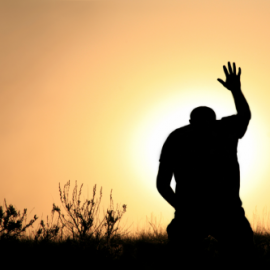 King's Daughters
Royal ladies, we fellowship by Sprinkle Jesus' love in all dimensions of ministry through unconditional love, prayer, and laughter. It's mainly "Having Fun with a Purpose" Ephesians 3 vs.17-19. The King's Daughter encourages and empowers women to be what God has called them to be. This forum understands the unique personality and appreciates how valuable we are in God sight. At the King's Daughter we refresh, restore and recharge. King's daughter is all glorious within, blessed and highly favored
The Risers
The Risers (The Rising Generation) is a team that is an extension of the Sure Mercies Ministries. It is comprised of SMM children ages 11-18. In this team, the Risers will be able to express themselves through different forms including dance, music, art, speech, and writing. Embedded in the team are 3 separate teams: The Dance Team, Art Team, and Music Team. Every Riser, as a participant is required to be a part of one of these 3 teams. Other teams may and can be added within the group, according to our guidelines, in the days to come
Search the Scriptures
This is our weekly bible studyand it is an important discipline in our Christian faith. The LORD has revealed His mind and everything for man to attain in life is revealed in the Bible. With the help of the Holy Spirit, we come to learn, develop our faith and equip yourselves with knowledge to share our faith with others. "So then faith comes by hearing, and hearing by the word of God" Romans 10:17)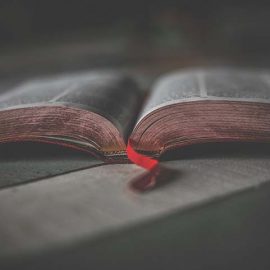 MISSION
And this gospel of the kingdom shall be preached in all the world for a witness unto all nations; and then shall the end come. - Mathew 24:14 KJV
BUILDING
I answered them, "The God of heaven [has appointed us for His purpose and] will give us success; therefore, we His servants will arise and build. Nehemiah 2:20
Serve Faithfully With A Joyful Hearth
At SMM we serve faithfully and do the work of God with a joyful heart. We understand how this principle is so important to the development of Christian faith and therefore admonish and give opportunity to serve God with gifts and talents. Our service honored God and strengthened the body especially when we operate in our gifting. SMM provide biblical and leadership training called Disciple Class to equip the new disciple and we also create an atmosphere for spiritual growth. The disciple work with their leaders on one accord and together they help to support Pastor to promote the values and the vision of SMM. The disciple is expected to be a good role model through a consistent display of spiritual strengths, moral fortitude and personal integrity. Commitment to the group is very important for "it takes team to make a teamwork."

Children Ministry (Royal Generation)
We provide safe, loving and secure environment for Children while parents comfortably leave them to go and listen to the word. The classrooms are age appropriate and helps children to participate and feel welcomed.
Aaron Army
We provide prayer covering for all the members of SMM and consistently pray over our pastors, ministers and the vision of SMM. We ensure that the vision of the SMM is fulfilled and that God's will alone be accomplished in our church.
Sanctuary Care
Helps to ensure that the sanctuary and the pew are clean before the service and also help with the maintenance of the bathroom.
Technical
Helps with technical equipment, record and dubs messages for all services.
Music & Instrumentalist
Consist of praise team, the instrumentalist and choir who praise, thanksgiving and worship lead the church in true worship and praise.
Hospitality
Helps to serves packages to , SMM member, special guest and those that are visiting during special occasion.
Transportation
Helps to provide shuttle services for the SMM members and guests especially during special events.
Address:
14641 Beechnut Street,
Houston, Texas 77083
Phone: (832) 328-3800
Email: pastor@suremerciesministries.org
P. O. Box: 721615, Houston Texas, 77272. U.S.A